BARCELONA — With only a decade remaining to meet the target of universal health coverage, many actors in the global health community are looking to the adoption of new digital solutions to longstanding problems of efficiency, information sharing, and access.
The international development community has set a clear goal of reaching universal health coverage by 2030 — while leaving no one behind. How do we ensure access to quality care for all? This content series looks at the technology, practical solutions, and innovative financing tools driving improved access to quality care around the globe.
Half the world's population still lacks access to essential health services, and each year an estimated 100 million people are pushed into extreme poverty because of unexpected health expenses. At the same time, growth in mobile use around the world is fueling the reach and potential of digital health solutions. According to a recent report from GSMA, a trade body representing the interests of mobile network operators, 67% of the global population is currently subscribed to mobile services, with some 700 million new mobile subscribers predicted to join by 2025.
"Digital solutions have become a vital part of UHC," said Christoph Castellaz, responsible for developing and scaling business solutions for primary care in Africa at health technology company Philips. "Because it is the only way we can strengthen health systems and achieve health coverage for everybody, especially for the many, not the few."
Castellaz said he is currently seeing a lot of digital solutions on the market, especially in underserved areas. "Some of them are very small enterprises, some of them are funded by [NGOs], and some of them come from bigger corporations, so it's a very scattered picture."
Putting digital health on the global agenda
The promise of digital health to advance the UHC 2030 agenda has increasingly taken center stage with the World Health Organization's push for digital solutions. During the World Health Assembly in May 2018, delegates agreed on a resolution on digital health to prioritize the development and use of such technologies to advance UHC and the Sustainable Development Goals.
During what has been called the largest restructuring in WHO's history, the body announced a new department-level office, the Digital Health Department, tasked with supporting WHO member states in prioritizing, integrating, and regulating digital tools.
As part of newguidelines released in April on digital interventions, WHO identified nine areas it believed to be priorities for digitalization. The list included targeted client communication, mobile learning, and digital notifications for births and deaths. In a statement announcing the guidelines, WHO Director-General Dr. Tedros Adhanom Ghebreyesus said that "harnessing the power of digital technologies is essential for achieving universal health coverage."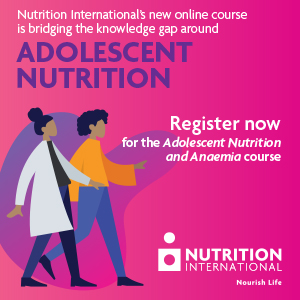 The request for guidance around digital health came directly from member states, explained Dr. Garrett Mehl, a WHO expert on digital health who helped coordinate the guidelines.
"There had been a considerable amount of investment, on the innovation side, of the use of digital tools in countries," Mehl said, adding that there has been certain confusion around the effectiveness of such investments. "I think countries have been frustrated to not know how to distinguish between them, to know which approaches — different digital solutions we're using — that were actually evidence based, and which were not."
Improving care holistically
Digital tools, Mehl said, could ensure health care providers have greater "decision support" — diagnostic tools, updated information, and track that protocols are being followed. Applications could be programmed to trigger alerts if stocks of medicines ran low. Digitizing patients' records ensures continuity of care, he added, "so when they come to the facility next time, there's an established record that provides information."
Telemedicine, including consultations by digital link, has allowed patients to engage with providers directly, even in remote locations. It also enables health workers to collaborate remotely and get advice and support when needed, and virtually consult specialists on the best diagnosis and treatments. Other capabilities include e-learning or m-learning tools that can help build health provider capacity through training.
Talamus Health is one example of this kind of technology. Available in Ghana, Nigeria, and South Africa, the mobile-first health care platform allows patients to attend video appointments with doctors, sends physical office visit reminders, delivers laboratory and imaging results, organizes medication, stores medical records, and allows patients to pay medical bills — all from their mobile.
"We wanted to bring some dignity into the care process and we saw technology as a way to start doing that," said founder Murisiku Raifu, explaining that the development of the platform was centered around the patient experience, while trying to keep it affordable for all, regardless of income level.
Opinion: What does UHC look like in the climate change era?
This year's World Health Assembly did not prioritize climate resilience in planning for UHC. As all nations face climate change, achieving equity in health care will require climate-resilient health systems, writes Diana Schoder of the Council on Foreign Relations.
The platform received the International Telecommunication Union's recognition as the "most scalable solution" in the small- and medium-sized enterprise category of its 2018 Telecom World Awards. Fast Company magazine named Talamus among the 2019 most innovative companies in Africa. Get development's most important headlines in your inbox every day.
Digital tools can also help people understand their own health issues, and how to solve them. A lack of awareness of noncommunicable diseases, for example, is a huge barrier to diagnosis and treatment. "Simply creating awareness usually triggers a lot of people to ask the right question," Castellaz said. "If you're aware of a certain treatment that you should get but you don't get, you'll start asking for it."
Another digital health solution is the Mobile Obstetrics Monitoring application, developed by Philips. This allows for the networking of midwives and community health workers, using connected devices such as ultrasound to provide basic screening and triaging in the community, data capture, and sharing a patient's medical history — to ultimately provide advice to the patient and get clinical decision support.
Enabling ecosystems
Digital health tools are not "silver bullets," however. According to Mehl, such tools will require effective regulation and evaluation of their effectiveness, along with the safeguarding of data and adequate training of health workers. He advocates for digital health to be part of a broader ecosystem.
"When you're developing or using digital tools, you're thinking about the end user, and that they are deriving value and benefit from using these tools," he said. While the recommendations he helped develop speak to both private and public health providers, there is also an important role to be played by governments in ensuring that these tools are interoperable, and not developed in silos, he explained.
What is critical to make UHC happen, Castellaz agreed, is innovation — in particular "digital and alternative business models built within a strong legal framework."
Tackling barriers
While most technologies are about the delivery of care, other actors are approaching mobile technology potential from a financial perspective. Health access NGO PharmAccess developed its "mobile health wallet" M-TIBA, together with CarePay and Safaricom, to allow the mobilization and earmarking of private and public resources, ensuring individuals can access health care at a low cost and help them protect against health expenses.
Kwasi Boahene, director of advocacy at PharmAccess, hopes to address the financial aspects of health. "If there's no money, all these ideas that we're talking about will get to nothing."
In May, it announced a new partnership with the Global Fund to Fight AIDS, Tuberculosis and Malaria to support African countries accelerate progress toward UHC by harnessing digital technology.
"The challenges of the Global Fund is to be sure that they are able to scale services at a lower cost. So the first idea here [was] how can PharmAccess and the Global Fund develop innovative models that can be scaled using mobile technology," he said.
Ensuring digital health drives progress
According to Boahene, digitization can help "accelerate UHC through innovative partnerships and the capacity of the entities to analyze and use data for better implementation."
Another important factor to the success of digital health solutions is close collaboration with the private sector in-country. "If you look to Africa, about half of the care is provided by the private sector," he said, highlighting the role of both national governments and the private sector in guaranteeing the sustainability of a program, especially after donors leave.
Castellaz agreed that partnerships are crucial. "It's an ecosystem play — there's no company or no organization that can lift this challenge alone, so you need to find the right partners in terms of capabilities and local relevance." He noted that in Kenya, Philips' partner Amref Health Africa, an NGO promoting lasting health change on the African continent, was able to build deeper community engagement through capacity building and health worker training. The Dutch development bank FMO provided catalytic financing and Philips the health system infrastructure and medical equipment.
He believes the key lies in bringing together different capabilities and expertise "around a common goal, and together explore and validate business cases to ensure the sustainability of your intervention. Alone, you only hold part of the solution in your hand."
For a closer look at the innovative solutions designed to push for progress on universal health coverage around the globe, visit the Healthy Access series here.
Source: devex.com